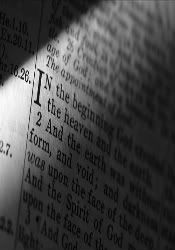 Technically I'm still in my writer's block situation. Even still, I've been thinking lately about some things. I finished this book today called God's Smuggler, by Brother Andrew, and I grew a bit convicted in two areas. This guy, Brother Andrew, went into communist and totalitarian countries, smuggling in a beautiful rarity, the precious Word of God. From the Ukraine to Romania, Cuba to Russia, Brother Andrew, along with his band of twelve full of faith, smuggled Bibles where there were literally none.
I was convicted to the core of my lack of faith and my absence of true appreciation for the Word of God. For the latter, I've just counted a sum of twenty-two bibles in my own home. I rarely think of people who have none. Or much less, people who've never seen a bible in their life. As I pictured the lovingly and disbelieving faces of our brothers and sisters around the world upon holding a Bible that Brother Andrew smuggled in, I can't help but think of how I don't give it the same reverence. In one scene, Andrew lays a bible in front of a pastor who doesn't have one. This pastor stops talking, looks at the bible and begins to run his fingers gently down its sides. What love! Guys, this is the Word of God, a privilege that was not necessary. God, because of His love and desire for relationship, gave us His written word that we might love it as Himself. I think its time to treat the Word as what it is, the golden, strong as steel string that ties our hearts to God's.
To the former, I feel as if I'm at a slight disadvantage. I wonder why it seems that people in impoverished countries tend to be more stronger and faithful. I suppose that what they lack physically, they make up spiritually. Every care is cast upon God, and every need is subsequently met by His faithful hand. I, however, depend on myself for nearly everything physically. And to be honest, I think nothing of it. Doesn't everyone rely on themselves for their needs? Do you, yourself, do the same? I think this is our disadvantage. We have so much, our faith is never tested. But isn't that the only way it can grow?
I don't have an answer but I'd love one. How can we, people of great privilege and blessing, practice a day to day childlike dependence on Christ and Him alone? Seems to me that God requires nothing less.